2005 f150 4x4 ps hub
01-22-2011
Senior Member
Join Date: Jan 2011
Posts: 229
---
Originally Posted by
Brian
There is no upgrade unfortunately.
Sounds like the IWE is bad on at least one side. Sometimes a bad solenoid can cause the problem but not properly engaging/disengaging the wheel end. There is an updated part number with a rain hood over the solenoid from Ford, it is cheap insurance.

One option he could try it disconnecting the vacuum hubs to the wheel ends and plugging the lines, leaving the "hubs" engaged all the time but I don't know whether it is a good idea to do that or not.

You definitely need to give the truck a little time and/or distance when engaging or disengaging, before subjecting the truck to possible wheel spin.
it wont hurt anything by unhooking the vacuum lines and leaving the hubs engaged all the time. well just gas mileage! lol
01-23-2011
Senior Member
Join Date: Jan 2011
Location: Oregon
Posts: 239
---
I don't think it will either. I ran around for a while with the electric connector unplugged from the solenoid after re-gearing. Although I doubt it did anything to break in the gears being they were only coasting. lol
I didn't do it for long enough to make any determination on mileage though.
01-23-2011
Junior Member
Join Date: Jan 2011
Posts: 4
---
Originally Posted by
Brian
Sorry for the delay. I haven't been feeling well, spent all day in bed.
The new part number is 6L3Z-9E441-A
Functionally I believe they are the same, except the new style has a little hood over the top. The solenoid is on the firewall, passenger side behind the battery. If you look, it is in a spot that would allow water to fall on top of it and possible freeze or get moisture into it. I couldn't say if that was his problem or not, but I think the new part was only $14 or so at the dealer and they had several in stock.
I have had a little trouble with mine when it was very cold, particularly after freezing rain. I replaced the solenoid and so far haven't noticed problems, but could have damaged one of the IWE units. At this point it is working so I'm not going to mess with it until it either makes noise or I plan to pull the knuckle off for something else. I have considered capping the lines but haven't committed to it yet. If you pull the electrical connector off of the solenoid it will engage the hubs (they are locked when there is no vacuum applied), but the transfer case will not shift into 4x4 without that connection made. At least mine doesn't.
Here are some pictures, they are not mine...
Old
New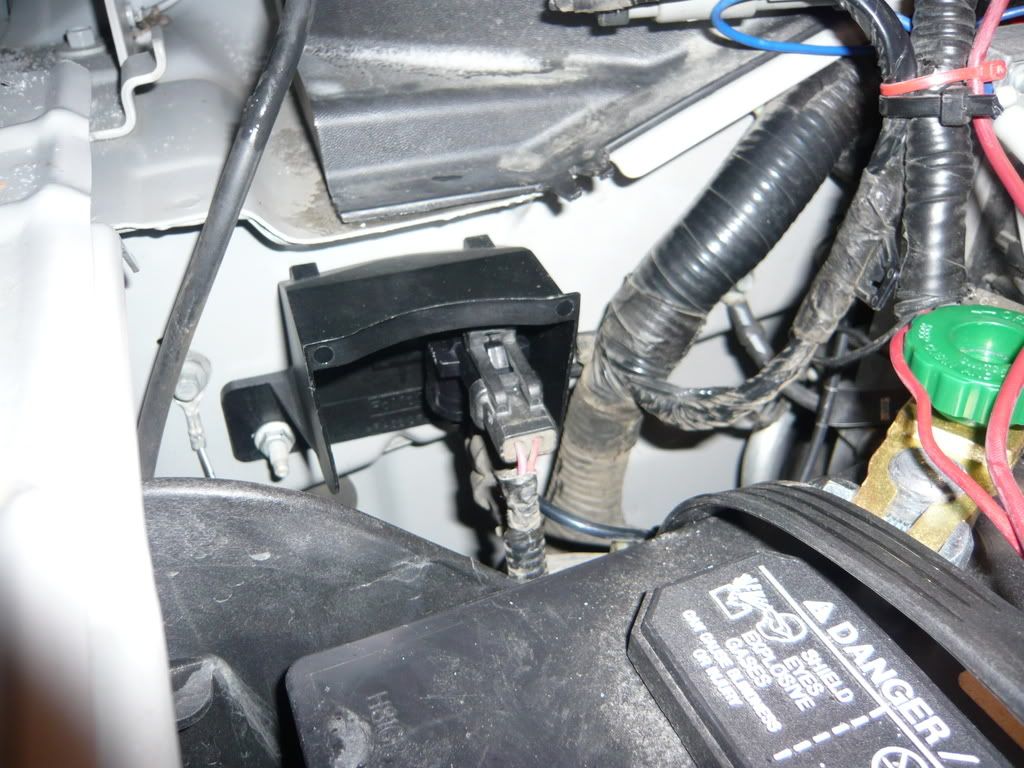 Side by side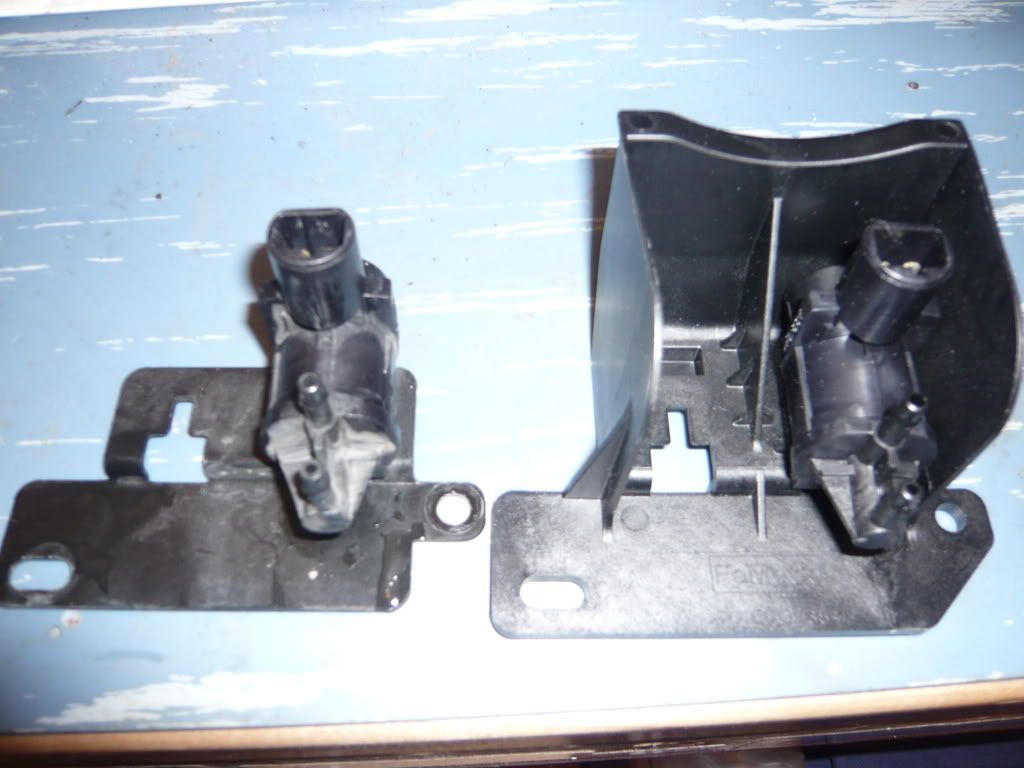 thanks brian thats ok ya he changed it to the updated 1 so far so good
Thread
Thread Starter
Forum
Replies
Last Post
Currently Active Users Viewing This Thread: 1
(0 members and 1 guests)